Kitchen Remodeling
Kitchens are places to live well and reflect your sense of style. No longer just cooking spaces, they are gathering places and a focal point for your home. If you want to transform your kitchen or redesign the space to maximize its potential, N.P. Classic can help you create a beautiful space that reflects your personal taste and living needs. We offer: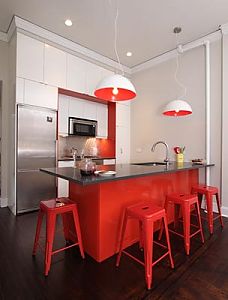 Kitchen design & product selection
Energy-efficient and sustainable options
Project and construction management
Endless Possibilites
The possibilities are almost limitless and include such exciting options as steel countertops, floating cabinets granite countertops, drawer appliances, unique hardwood flooring, central islands, and ranges and fridges that are almost works of art but highly energy-efficient. And of course, pulling it all together, we can recommend beautiful custom cabinetry or cabinet refacing with traditional or green finishes.

We'll introduce you to a wide range of designs, colors and textures and we encourage feedback on what fits your own sense of style. Then, based on your needs and budget, we finalize a proposal that maximizes the space and gives you the kitchen makeover of your dreams. Taste is obviously a very personal choice, and while we always like to show you the latest trends, we place a premium on listening to you.
Let's Get Started
Transforming your dream kitchen into reality begins very simply – by scheduling an initial planning session to discuss your remodeling goals and budget. Our visit will be an exciting opportunity to talk about the possibilities available to you. We invite you to take the next step with us today.