Exterior Remodeling
Roofing, Siding and Gutters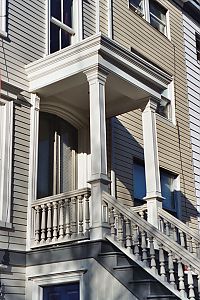 Our team can make sure your home is both beautiful and functional. From installing siding, to repairing and replacing roofs, to upgrading trim and gutters, we do it all.
We can build or install any type of roof required in your home or commercial building. We use high-efficiency materials designed to be the most long lasting and cost-efficient on the market.
While today's siding is not hard to install, there are many things one need to know to do a professional job. Our crew has years of experience with residential siding, an important factor when you make your final choice of contractors.
We offer professional installation of the latest color-coated seamless gutters that reduce the possibility of leaks and protect your home and landscape.
Window Replacement
We perform window replacement and repairs on all major brands of windows. Window replacements can reduce energy costs and beautify your home. Using Low-emissivity (low-E) coatings, today's high performance window lets the right spectrum of light in, but keeps cold or heat from transferring in or out. We will help you pick attractive, long-lasting windows that increase indoor comfort and match your home's look.